Jennifer Aniston is planning to fly her new boyfriend's parents from Britain to the US so she can meet them.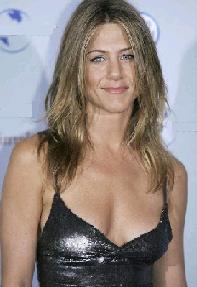 The 38-year-old actress has fallen deeply in love with 36-year-old model Paul Sculfor. She has invited his parents to stay in her Malibu home in a bid to take their relationship to the next level.
A source revealed, "Jennifer is so happy with Paul that she wants to find out as much about him as possible. She told Paul to tell his mother there was only one condition on her coming – she has to bring tons of his baby pictures! Jen has though about coming to Essex, but she would rather they came to Los Angeles and stay with her. She wants it to be low-key."
The "Break-up" actress has been dating the former Levi's model since May, and the celebrity couple is claimed to be infatuated with each other.