Jennifer Aniston has told her new man is better in bed than her former husband Brad Pitt.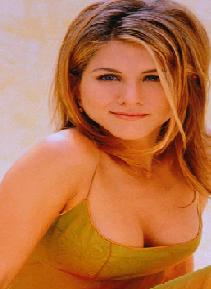 The actress is currently dating Paul Sculfor and it is claimed that she was very impressed with his bedroom skills.
A source close to Jennifer Aniston revealed, "She's left Paul in no doubt that he is the man for her. She even let slip that he's better in bed than either Brad or Vince!"
The 38-year-old actress has also tried to spice things up in the bedroom by buying saucy underwear from The Love Boutique in Santa Monica.
The source added, "She spent nearly $540 on suspender belts, pants and stockings. Jen shopped online and then sent her assistant to pick the items up."
The actress also claimed that model Paul is very romantic. Her close friend Tiffany Laws revealed, "He bought Jen a huge bunch of flowers, then had chocolates and champagne delivered. She loved that. Jen goes by what her heart is telling her, and the initial indications are really good. She's not bothered about gossip. She will give him a chance to show he's the right guy for her."