Vince Vaughn had some very strange quotes about his former flame Jennifer Aniston during the promotion of his current film "Fred Clause." Many believed that some were quite out of character as she seemed to be criticizing the American beauty while spilling on their real life "Break Up."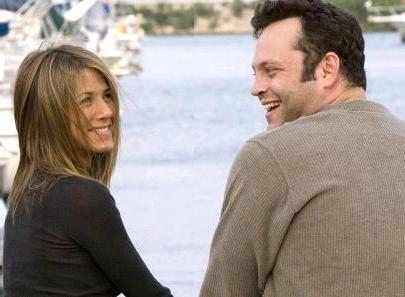 Then the actor claimed that one of the reasons that they finally split was that Jennifer Aniston's fame was just too much and that their relationship finally wilted under the spotlight of too much media and paparazzi attention.
Now a report claims that the interviews may have cost Vince his "sleepover privileges." The report indicates, "Jennifer Aniston just demanded her house key back from Vince Vaughn! Even though they broke up ages ago, the ex-lovers remained platonic pals, and she always allowed Vince to bunk at one of her LA homes whenever he was in town – until mutual pals tipped her that he keeps blaming the bust-up on "her stardom".
In the report, Jennifer Aniston told an insider, "I need a total break. Having Vince under my roof isn't healthy for my well-being." So after moving into her newly renovated Hollywood Hills home, Jennifer told him to bunk elsewhere during his LA trips and send back her house key.