Jennifer Aniston, who reportedly experienced a latest heartbreak, has sought solace in her former "Friends" co-star Courteney Cox.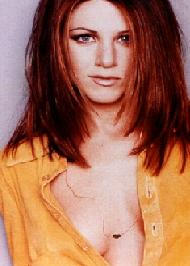 The pair stepped out for quiet stroll along the Malibu beach, before joining friends at a low-key barbecue the waterfront home Courtney shares with husband David Arquette.
Sacha Baron Cohen, a "Borat" actor and his pregnant fiancée Isla Fisher joined the small party for Sunday afternoon in the sun.
A source, which is close to Jennifer Aniston, revealed, "There was chemistry, but the truth is that Jen wants to settle down with a reliable man and start a family. Paul travels a lot and is constantly surrounded by beautiful women.
Another source added, "There are no hard feelings. Jen and Paul were friends and remain friends. They will probably go out to dinner again sometime."
The couple were first spotted together sharing secret romantic dates back in May. The actress was also spotted leaving Gotham eatery after happily indulging her taste buds in the nation's finest dining spots.
Comments
comments