Jennifer Aniston, who recently graced the cover of GQ magazine, sizzled next to co-star Owen Wilson at the premiere of their latest movie "Marley & Me" and  the actress clearly enjoyed being in the limelight.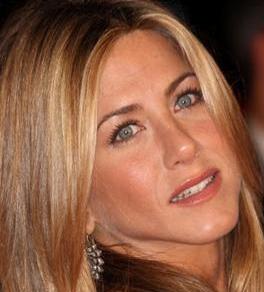 The actress spoke out for the first time about her [email protected] GQ cover at Thursday's Los Angeles premiere of her new film.
The 39-year-old actress, who wears only a tie on the cover, revealed: "I wasn't trying to make any statement."
After a reporter told her she looked hot in the January issue, the actress replied: "So do you – hottie!"
Her boyfriend John Mayer, who did not walk the carpet with Jennifer Aniston, showed up giving her some support at the Mann Village theater in Westwood, Hollywood and then whisking her off to the aftershow party.
The "Gravity" singer revealed he also thought she looked scorching, saying: "I mean, if I have a problem with that cover, I should just get the hell out of here."
When a reporter tried to get him to hold a copy, John Mayer joked, "No, don't make me hold it – you're pimping me out! Because when I touch it, angels die."
Comments
comments