Jennifer Aniston is reportedly spending Thanksgiving with boyfriend John Mayer's family in Boston, which suggested that their relationship is still going strong after a recent split.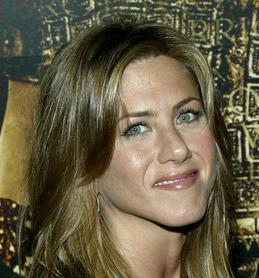 The couple dated for around six months from February to August this year before splitting after John realised it wasn't working and he didn't want to "waste somebody's time if something's not right". However, they reconciled in October, with John determined to make a go of things this time.
A source, which was close to the couple, claimed Jennifer Aniston has already introduced the singer to her dad John and previously estranged mum Nancy, and now John is returning the gesture: "He knows his mom worries about things, particularly the stuff she reads about it being a sham relationship. He wants to take Jen home to show his mom how much they're in love."
The source added that the trip also shows a new side to the Friends star: "In the past Jen would have resisted. She got really close to [ex-husband] Brad [Pitt]'s family and it made it worse when they split. But she's decided she can't keep holding back. She's giving this thing with John her all."
Another report suggested that John Mayer apparently found favor with Jennifer Aniston's mum after presenting her with cake when they met. A friend revealed: "Jen and John visited her and stopped on the way to pick up a coconut cream and an apple pie."
The on-off couple recently reunited after splitting in August, with Mayer hinting that a marriage proposal could be on the cards.
Comments
comments