Jennifer Aniston, who was shooting her new film, has been staying at a haunted hotel.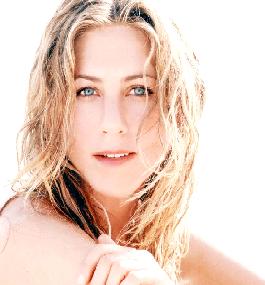 The "Break-up" actress, who is starring alongside Woody Harrelson and Steve Zahn in romantic comedy "Management", has reportedly been left terrified by supernatural goings on at Portland's exclusive The Heathman Hotel.
A source revealed, "The Heathman Hotel is prone to eerie goings on, including broken glass, moving furniture, ghostly apparitions and loud screams. One guest who left his room clean returned to find towels and glasses had been used and moved."
The source continued, "According to local legend, room 703 is haunted by the restless spirit of a former guest who reputedly fell to his death from this room.
The source added, "Jennifer has been given a $1,200 a night suite two floors above the haunted room. Guests staying in rooms 803 and 1003 have also reported mysterious phenomena."
Chris Erickson, a general manager of Heathman Hotel, doesn't deny it is haunted, but insists the hotel's ghosts are friendly to guests, saying, "We don't charge extra for ghost rooms. But we like to think of our spirits as a little bit friendlier and maybe just a little mischievous."
Comments
comments