Nicole Richie, who is seven months pregnant, has denied reports she is still smoking.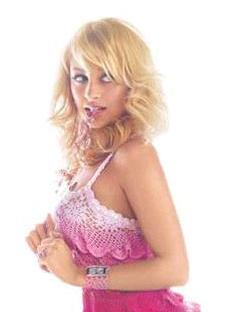 "The Simple Life" star has refuted claims she was recently seen smoking outside several New York restaurants, saying, "The healthy birth of my child is my number one priority."
The 26-year-old star, which fumed to US television show, revealed, "It's really very sad and hurtful that journalists don't believe in checking facts before writing false and unsubstantiated stories about my health and my pregnancy."
While the original report did not indicate the dates Nicole was allegedly spotted lighting up, the television star insisted she has not been in New York since September 5 during fashion week.
Nicole Richie has just returned from a holiday in Australia and Thailand with her fiancé and father of her baby, Good Charlotte frontman Joel Madden. During the break, pregnant Nicole enjoyed sight seeing and swimming with dolphins.
Comments
comments