Jennifer Aniston is reportedly displeased about the way her relationship with her British boyfriend ended because he was the one who did the dumping.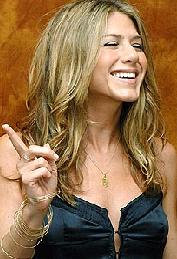 Although the "Break-up" actress had already come to realize that things would not be getting serious between her and Paul Sculfor, she was content to keep things casual for his sake, according to the sources.
That's why it is a shock to the star when her model boyfriend decided to call off the relationship.
A source revealed, "Jen had come to the conclusion a while ago that it wasn't going to work in the long term between her and Paul. She was happy to keep things casual for a while for Paul's sake so it did come as a shock when he was the one who in fact ended it."
The source added, "Jen fully expected to be the one doing the dumping this time but once again – like her break-up with Brad and him going off with Angelina Jolie – she feels like she's been made to look the victim."
Comments
comments