Jennifer Aniston is getting ready to show off her vocal chops.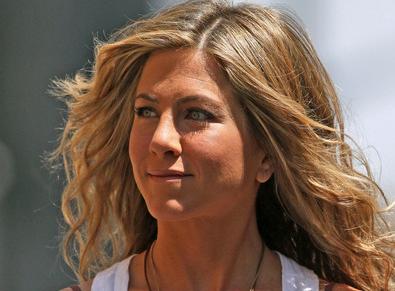 A report exclusively reveal that the actress, 40, will do her own singing in The Goree Girls, her upcoming real-life drama about a group of female prisoners who form a popular radio country-and-western band in the 1940s.
"She can sing," the movie's director, Michael Sucsy, tells me. "And she's going to learn how to play the Dobro [guitar]."
Aniston's fellow inmates haven't been cast yet. Sucsy isn't looking to fill the roles with real-life musicians…
"These women learned to harmonize and they learned to play instruments," Sucsy explained. "They weren't these amazing, accomplished singers who banded together. That's what's interesting about it.
"It's not just like, 'Hey, you can play the guitar, I can play the piano, I can play the harmonica. Let's put a band together.' It's like, 'We have to get out of jail, and if we have to put a band together to do that, then that's what we're going to do.' "
Comments
comments