Jennifer Aniston recently pits her Beverly Hills mansion on the market for an asking price of $42 million.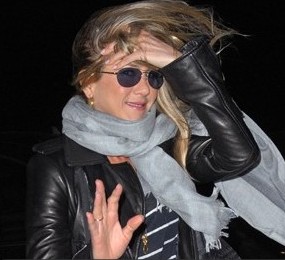 The "Just Go With It" actress bought the estate for $13.5 million in 2006 and she decided to sell it after finishing up with a major renovation project.
Meanwhile, Jennifer, who was sporting a black leather jacket and light blue scarf, heading for takeoff at JFK airport in New York City on February 19.