Jennifer Aniston has a constant taste in gorgeous men. The former "Friends" star is reportedly dating British model Paul Sculfor.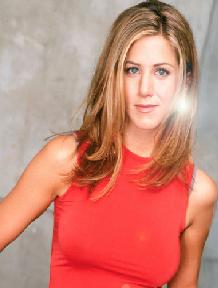 However, the star's representative is denying that the actress has a new man in her life, revealed, "There is nothing to report…People's story was way too premature, and we are not going to start to comment on her personal life."
But a friend close to the actress confirms that the pair are in contact, but just not labeled as 'boyfriend and girlfriend.' The friend revealed, "I wouldn't say he is her boyfriend."
In fact, the gorgeous star isn't limiting her options. Rather than making things official with Paul, she is reportedly "dating a bunch of guys." The friend added, "She has met a few really great, nice guys."
Jennifer Aniston, who is an eligible bachelorette, has been single since her split with Vince Vaughn in late 2006. However, there were rumors of reconciliation when the actor arrived at her February birthday party.
Comments
comments