Jennifer Aniston, who is in town for Super Bowl, had dinner on Saturday at Dalla's hot restaurant Al Biernat.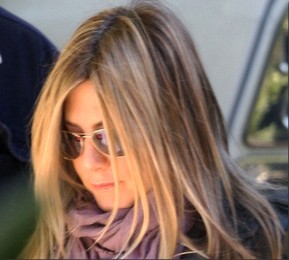 The "Break-up" star appeared to be super nice and enjoying herself. she went with Adam Sandler, though they sat at separate tables, and various employees of Sony Pictures.
Jennifer was also dressed up and ready to attend other parties in town. Aside from the actress, Demi Moore, Ashton Kutcher, Cameron Diaz, beau Alex Rodriguez, Mario Lopez and more were dining simultaneously.
Comments
comments