Brad Pitt has been giving parenting tips to actor Vince Vaughn, according to a report.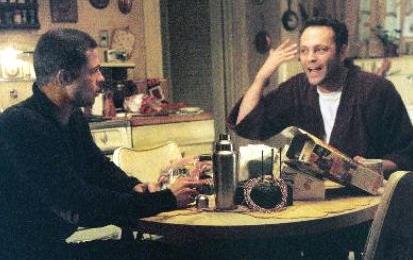 The "Mr. & Mrs. Smith" co-stars have been talking about fatherhood after Vince welcomed daughter Locklyn Kyla with his wife Kyla Weber in December.
When Vince phoned to admit that he was nervous, Brad just informed him to go to go with the flow and forget about sleeping for the next year. The two talked on the phone for 30 minutes, including Vince gushed about his newborn daughter.