Jennifer Aniston has been splashing out on sexy clothes for her reunion with lover John Mayer.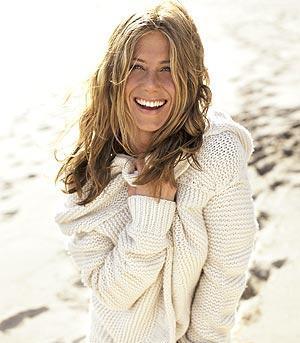 The former "Friends" actress, who has returned to Los Angeles after spending a month touring with the musician, is taking advantage of their time apart by stocking up on new outfits.
Jennifer Aniston visited West Hollywood boutique Noodle Stories and treated herself to a custom-made cocktail dress on July 16.
A source said: "Jennifer was in a great mood and seemed to really enjoy catching up with the owner Caryl Kim."
Another source added: "Before she hooked up with John Mayer, Jennifer was 'blah' in beige. Now she is the sexy lady in red!"
The 39-year-old actress, who has reportedly been spending $8,000 a month on her appearance because she is worried John, 30, will leave her for a younger woman, has also been completing early workouts at her home with yoga mentor Mandy Ingber to ensure she keeps her body in great shape.
Jennifer Aniston is set to join John for the California leg of his tour later this month.