Zac Efron is reportedly set to star in a show in London's West End theater district.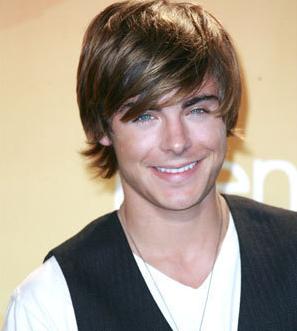 The "High School Musical" heartthrob is concerned he is being typecast as a singer and dancer rather than a serious actor, and thinks a play would be the perfect way to prove his acting potential.
A source said: "Zac Efron wants to prove what a real actor he is. He wants to show off his full range of talents."
Since shooting to fame in Disney Channel's 2006 movie "High School Musical," Zac has since reprised his role as basketball hunk Troy Bolton in "High School Musical 2" and will be returning to the role for a third time in "High School Musical 3: Senior Year."
He also starred as singing heartthrob Link Larkin in 2007 movie "Hairspray," alongside John Travolta, Michelle Pfeiffer and Christopher Walken.
Zac Efron has already attempted to broaden his acting abilities.
He recently finished shooting period drama "Me and Orson Welles" with Claire Danes, in which he plays a high school student in 1937 who stumbles across the Mercury Theater and his acting potential is soon realized by the theater's founder Orson Welles.
Zac Efron will next be seen starring alongside Matthew Perry in age-switch comedy "Seventeen Again" later this year.
Comments
comments