Less than two weeks to go before she celebrates her 40th birthday, Jennifer Aniston is continuing to give her on-again, off-again, on-again romance with John Mayer one more try.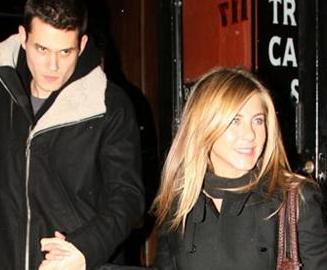 The couple, who have been doing very little to fight off the split rumors that have been dogging them in recent weeks, met up at Jen's new Beverly Hills estate quite late on Friday night, after each had already attended separate dinner parties.
Jen's overnight visit from her 31-year-old rock-star boy-toy lasted until around 2:30 PM on Saturday, when he was driven back to his bachelor pad in nearby Pacific Palisades.
Perhaps John was still a bit sleepy because on the return trip, he was lying down under a blanket on the floor of a Cadillac Escalade limo.
Comments
comments