Almost as soon as critics started commenting on Jessica Simpson's weight after she appeared in tight denim high-waisted jeans onstage recently, her friends and family stepped up to defend her, including sister Ashlee Simpson and brother-in-law Pete Wentz.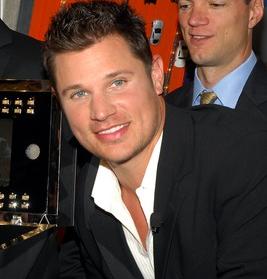 And now even more support is being sent her way, from a slightly unexpected source – former husband Nick Lachey, who usually keeps mum on the topic of Jess.
He revealed: "I wish her nothing but the best and I hope she's happy – whatever size that comes in. I can't believe it's this big of a story and people are making such a huge deal about it. I'll never cease to be amazed by people's reactions to things."
Nick is all about spreading good will these days: He's currently in Tampa, Fla. with Jimmie Johnson to kick off Super Skins Celebrity Golf Classic, which will raise money for the Nick Lachey Foundation and Jimmie Johnson Foundation.
He added: "The point is for everybody to have a chance to earn some valuable money for their charity. Everyone who played last year, had such a great time, [they] came back this year. We're very fortunate."
Comments
comments