Actress and singer Jennifer Hudson dominated the NAACP Image awards on Thursday, giving her a boost for 2009 after her mother, brother and nephew were killed by an estranged brother-in-law four months ago.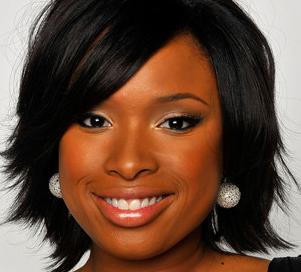 However two nominees, R&B singer Chris Brown and girlfriend Rihanna, stayed away from the star-studded ceremony following Brown's arrest earlier this week on charges of making criminal threats on an unidentified woman, widely reported to be his girlfriend Rihanna.
Neither Brown nor Rihanna have been seen publicly since this past Sunday when Brown, 19, one of the fastest-rising singing stars of the last two years, was arrested just ahead of the music industry's Grammy Awards.
Jamie Foxx beat Brown to win the trophy for outstanding male artist in an award that was announced before the live television ceremony began.
Rihanna, 20, was in the running for outstanding female artist of the year after a string of hits including "Umbrella" and "Disturbia," but Beyonce walked away with that trophy.
Hudson, Beyonce's co-star in the 2006 movie "Dreamgirls" and former "American Idol" contestant, won with three Image awards, given out by the oldest U.S. civil rights organization, The National Association for the Advancement of Colored People, which celebrated its 100th anniversary Thursday night.
Hudson won new artist, outstanding collaboration, and best album with her self-titled CD, and she received a standing ovation.
"Now don't start me to crying again, y'all," said an emotional Hudson on accepting the award. "It's always an honor to come home and feel welcome and to feel the love."
"The Secret Life of Bees," in which Hudson stars, won for best motion picture, while hospital series "Grey's Anatomy" won the award for best TV drama and "Tyler Perry's House of Payne" was awarded outstanding comedy series.
Sean "Diddy" Combs won the TV movie actor trophy for his role in ABC miniseries "A Raisin in the Sun," based on the 1950s play about life in a black neighborhood of Chicago. The series also won the award for outstanding TV movie.
Hip-hop music producer and businessman Russell Simmons received the NAACP's prestigious Vanguard trophy for helping to increase understanding of racial and social issues.
Simmons, 51, the co-founder of Def Jam Recordings, was cited for using the power of hip-hop culture to inspire American youth. He joins past Vanguard recipients Aretha Franklin, Prince, Steven Spielberg and Stanley Kramer.
The NAACP Image Awards which involve 53 categories spanning music, literature, television and music are given to honor achievements and performances of people of color in TV, film, music and literature.
Comments
comments