Jennifer Lopez is a wig fanatic — she's devoted an entire room in her Long Island, N.Y., mansion to her favorite hairpieces.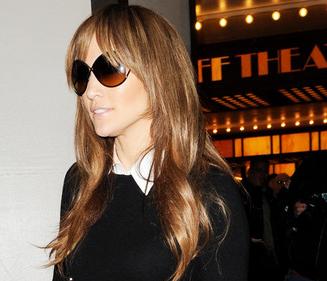 The Ain't It Funny hitmaker — who welcomed twins Max and Emme in February last year — has spent thousands of dollars creating her own hairy haven, reports America's Star magazine.
A source tells the publication, "Jennifer keeps the door locked and hardly ever lets anyone in the room, not even Marc.
"The shelves on the walls are full of plastic heads holding the best hairpieces money can buy.
"Jennifer spares no expense when it comes to her looks. Since her actual hair is shoulder-length and fairly thin, the wigs allow her to always be experimenting with new styles.
"She has short, long and superlong looks, but clip-on buns are one of her favorite tricks. Hers are so elaborate, they seem to take on a life of their own!"
Comments
comments