Jessica Alba's relationship with her parents was incredibly strained when she became engaged to her Dark Angel co-star at the tender age of 20.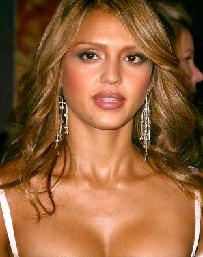 The actress found love with Michael Weatherly on the set of the sci-fi drama and soon got engaged, much to the disdain of her parents.
Despite remaining together for four years, the couple split before they got the chance to wed and Jessica Alba is recently dating producer Cash Warren.
Jessica Alba revealed, "I don't know (why I got engaged). I was a virgin. He was 12 years older than me. I thought he knew better."
She added, "My parents weren't happy. They're really religious. They believe God wouldn't allow The Bible to be written if it wasn't what they are supposed to be believe. I'm completely different".
Comments
comments