"Babel" actor Brad Pitt and "Fantastic Four" actress Jessica Alba are the Hollywood celebrities which Asians would most like to kiss under the mistletoe this Christmas, according to a survey released Tuesday.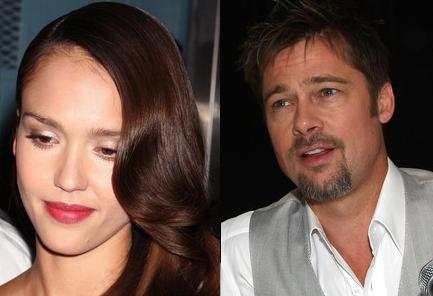 Jessica Alba was voted the number one mistletoe choice by men in Singapore, Malaysia and Australia while men in Hong Kong opted for Nicole Kidman in the survey by LG Electronics.
Women in Singapore and Malaysia said they would most like to get Brad Pitt under the mistletoe while Australian women opted for home-grown star Hugh Jackman and Hong Kong women chose David Beckham.
When asked where their perfect place to spend Christmas was, Australians, Singaporeans and Malaysians all opted for a luxury cruise while Hong Kongers chose a holiday in the snowy Alps.
The favorite Christmas songs of all time were Jingle Bells in Hong Kong and Australia, Let It Snow in Singapore and Bing Crosby's White Christmas in Malaysia.
People in all four Asian markets said their favorite way to say Happy Christmas was by text message, rather than phoning people up or sending them cards.
Interviewees in Hong Kong, Malaysia and Singapore all said a vacation would be their ideal Christmas present while people in Australia said they would prefer the latest electronic gadget.
The biggest holiday spenders are Hong Kongers who expect to spend more than 500 US dollars each on Christmas shopping. Australians will spend an average of 300 to 500 dollars, Singaporeans 100 to 300 US dollars and Malaysians 50 to 100 US dollars each.
When asked to chose between Santa Claus or the US president, people in Australia, Singapore, Malaysia and Hong Kong not surprisingly said they would rather spend the holiday with Santa Claus rather than outgoing president George W Bush.
Nearly 16,000 people were interviewed in the four Asian markets as well as in Brazil and the UK for the seasonal survey by the electronics company.
Comments
comments