Jessica Alba, who recently topped F.H.M. magazine's annual 100 Sexiest Women in the World poll, has laughed off her sex siren status.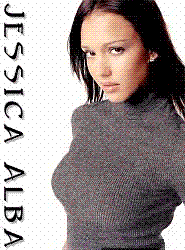 The star of the film "Into The Blue" revealed, "People think of me as just a sexy girl but I'm really goofy – super goofy!"
Jessica Alba also revealed she was an early developer which led to her landing sexy parts from a young age.
The 26-year-old actress explained "I had womanly curves at a young age. Usually kid actors are a few years older than the roles they play. I was two or three years younger."
Comments
comments