Jessica Alba, who was wearing babydoll dress and bondage-style heels, arrived for an interview on the David Letterman show.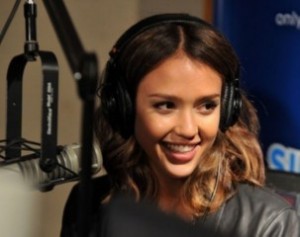 The "Fantastic Four" star, who was in New York to plug her action film "Machete," signed autographs before making her way inside to record her slot on the Late Show.
Jessica plays the role of a U.S. Customs and Enforcement agent in the upcoming "Machete" film, which is directed by Robert Rodriguez.
Comments
comments