Jessica Alba will not face any criminal charges for plastering shark posters on Oklahoma City property on behalf of a conservation group.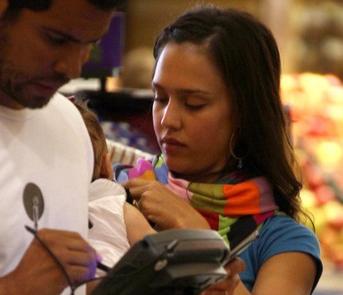 "The decision has been made to close the case," Police Sgt. Gary Knight said in a statement. "The case will not be presented to the district attorney's office."
Police decided not to pursue a vandalism case because none of the property owners wanted to press charges against the actress, who has apologized.
"I got involved in something I should have had no part of," Alba said in a statement last week. "I realize that I should have used better judgment, and I regret not thinking things through before I made a spontaneous and ill-advised decision to let myself get involved with the people behind this campaign."
Alba, 28, is currently in Oklahoma City filming The Killer Inside Me with Kate Hudson and Casey Affleck.
Meanwhile, Jessica Alba, her husband Cash Warren and their daughter Honor Warren were recently spotted out for breakfast at Real Food Daily organic vegan cuisine restaurant in West Hollywood
Comments
comments