For this year's World Refugee Day on June 20th, Angelina Jolie recorded a public service announcement (PSA) to draw attention to the plight of the millions of people who have been forced to flee their homes because of war or persecution.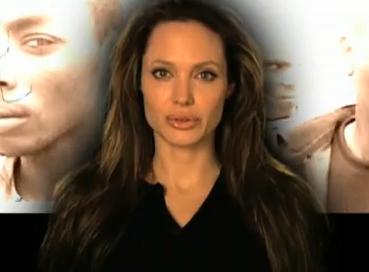 The 34-year-old UNHCR Goodwill Ambassador actress revealed in the PSA: "Please don't turn away. Refugees are the most vulnerable people on earth. Every day, they are fighting to survive. They deserve our respect. Please do not forget them. Remember them on this day. World Refugee Day."
For more details on World Refugee Day, check the UNHCR website.
World Refugee Day helps other people remember the millions of forcibly displaced and stateless people under our care who are struggling with their day-to-day lives. One thing connects them all: basic needs that must be met so they have a chance to rebuild their lives.
Comments
comments