Jessica Alba and Cash Warren, who were married in a courthouse in the Beverly Hills on May 19 in a quiet ceremony to which no one was invited, held a wedding reception on Friday, December 19.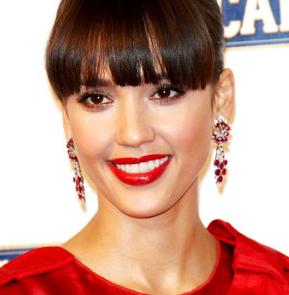 The formal reception of the couple at their newly remodeled $4 million Beverly Hills home was to "celebrate their love and commitment to each other," according to a partygoer.
The partygoer also revealed that it was Cash Warren's speech, which detailed his pride in his wife and their daughter, that made guests especially emotional, adding: "There were no tears, just lots of happiness and love. It felt extremely special for everyone."
Highlights of the event included speeches by Alba and Warren, both of whom dwelt on their relationship; and their fathers, who voiced their happiness over the coming together of the two families.
Before the reception took place, a source said that it would likely be "very romantic" and that tents were already up a day before the event.
The source revealed: "Jessica is so excited. This is such a happy time in their lives."
Honor Marie, who is the daughter of the couple, attended the party wearing a gray dress, which matched Jessica Alba's, with angel wings attached.
Jessica Alba, 27, met Cash Warren, 29, son of actor Michael Warren on the set of Fantastic Four in 2004 where Cash was working as a director's assistant. The couple announced their engagement and Jessica's pregnancy in December, 2007.
Comments
comments