Jessica Alba was planning to spice up her life when she becomes a first-time mum this summer by mastering Indian cookery.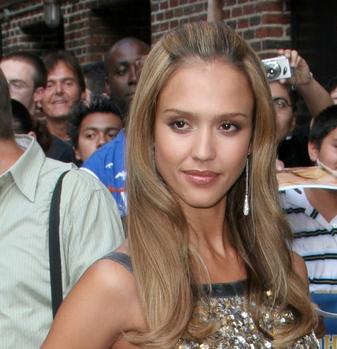 The heavily pregnant actress kicked off a series of culinary classes at popular Hollywood restaurant flavor of India on Monday.
The "Fantastic Four" star developed a taste for India while starring in Mike Myers' new comedy The Love Guru and now she's keen to turn her kitchen into a curry house.
She admitted food has become a big deal ever since she learned she was pregnant last year.
She revealed, "I have to make sure that I'm eating more of the right nutrients and vitamins, but I'm not used to eating this much. I've had to take time out of the day to eat before I get cranky and rundown and tired. Before I was just like the energizer bunny. But the little one must like the food too because it is moving and kicking like crazy when I eat. I ate them every day, couldn't get enough of them.
And it seems Indian food isn't the only thing this mum-to-be is craving she's on the hunt for the perfect ham and cheese croissant after devouring one after the other during a recent promotional trip to France.