Jessica Sierra, a former "American Idol" contestant begged police officers not to arrest her following a drunken bar brawl in Florida at the weekend and offered sexual favor in exchange.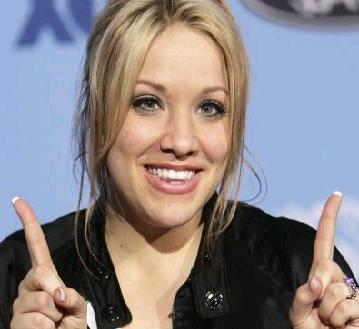 The 22-year-old disgraced star was taken into custody by local authorities on Saturday morning after refusing to leave Florida's Full Moon Saloon in Ybor City on cops' orders following a disturbance.
She was charged with felony counts of possession of cocaine and battery, in addition to two misdemeanors: disorderly intoxication and obstructing or opposing an officer.
But according to the police report, she tried to bribe the arresting officers, saying, "I'll suck your d–k if you don't take me to jail."
When her offer was refused, she launched into a racist rant, shouting, "F–k you n–ger!"
Jessica Sierra is currently being held at the Orient Road Jail, after a judge refused to grant her bail.
This is the latest in Sierra's ongoing legal troubles in November, she was sentenced to probation in relation to an April incident, in which she was accused of hitting a man on the head with a glass at a Tampa, Florida, nightclub. She was also charged with cocaine possession after cops found a small amount of the illegal substance on her as she was taken to jail.
Comments
comments