Jessica Simpson, American pop singer and actress, has donated a brand new minivan to the Mexican orphanage she supports, last Sunday.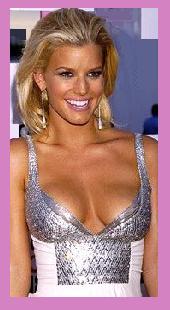 The 26-year-old pop singer drove in a white Chrysler Town & Country through the gates of the Casa Hogar Elim orphanage in Nuevo Laredo, Mexico. Jessica Simpson has given the keys to the person who runs the orphanage, Mama Lupita.
The representative of Jessica Simpson revealed, "The kids were cheering when she pulled up. They surrounded the car and were so excited to see her. They kept saying, 'Muchas gracias! Muchas gracias!' A few of them spoke English and said, 'We love you, Jessica!'"
Last fall, Jessica Simpson won a Chrysler Crossfire sports car at a swag suite at the MTV's Video Music Awards, but she asked to exchange the car for a minivan so she could help out the orphanage.
A spokesperson for Chrysler revealed: "Instead of the Chrysler Crossfire, she decided to get a minivan for the orphanage instead. She went for the Chrysler Town & Country."
Comments
comments