Jessica Simpson has a pretty open schedule now that she's a single lady again. The truth is, most of her time was revolved some way or another around Tony Romo's football schedule, which keeps him busy for a good part of the year.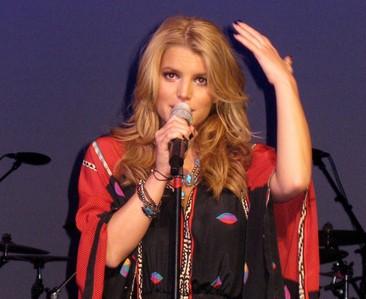 Jess was scheduled to begin shooting on her new reality show The Price of Beauty, which was the search to find true beauty, and a show staffer tells Us Weekly, "The plan was to shoot most of it around Tony's football schedule so she could support him through the season. "Now they're busy redoing the whole shooting schedule."
The show is still set to premiere on VH1 next March, but now she'll just have a lot more time to film it!
And speaking of being on her own, Jess has reportedly sworn off dating for a while. A source close to her says, "She's refusing to be set up, she doesn't want to date, and she's definitely avoiding meaningless hookups."
"Jessica wants to figure out what she does to repel men and fix it….She's hoping that with a period of introspection, she'll be able to bounce back stronger and find her true Mr. Right."
Poor Jessica! We think "repel" is too strong of a word! But kudos to her for deciding to be single again! She seems like she has so much love to give, maybe she gives too much of herself to the relationship.
Rearranging her entire show schedule around Tony's football season does seem like she's putting in more effort than he is.
Comments
comments