Two men yesterday admitted stealing a camera flashcard with intimate holiday pictures of Prince William and girlfriend Kate Middleton.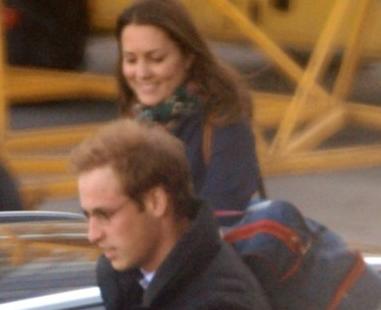 Charlie Ewins, 26, and Leon Sesay, 25, were caught after offering the snaps to a British newspaper.
They claimed to have found the card in the street after it was taken from the car of Kate's sister Pippa Middleton, 25, in London's Kensington.
The snaps showed Wills and Kate, both 27, on Caribbean isle Mustique. In some Kate performs yoga in a bikini, others showed Wills in a woman's hat.
Ewins, and Sesay, both from London, admitted theft and will be sentenced next month.
The British newspaper tipped off cops after we were offered the flashcard for more than £50,000.
Comments
comments