It seems that Jessica Simpson isn't taking the breakup too well. Tony Romo's former girlfriend stumbled out of Katsuya restaurant on Saturday night looking like she had a little too much to drink.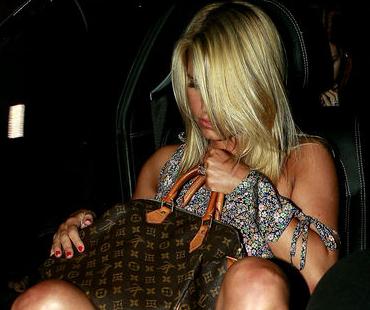 It also didn't help that the pop songstress was wearing a loose floral jumpsuit that was slipping off her body. Could Jess be losing some weight after breaking up with the football star? Let the transformation begin!
Jess was accompanied by her sister Ashlee Simpson and hairstylist Ken Paves. Nothing cures a broken heart like the company of friends and family; and some alcoholic beverages.
Comments
comments