Jessica Simpson admits she has been eating too much because she is so worried that she will get bad reviews whilst promoting her new country album.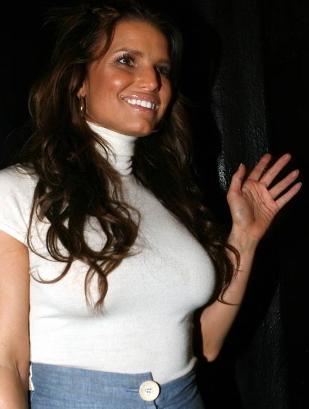 The former pop star confessed she is a nervous eater and that she is terrified her country music career will flop.
She revealed: "I'm a nervous eater and this tour has made me a nervous wreck."
The "Dukes of Hazzard" star has recently been pictured with a bit more meat on her bones and has been wearing baggy clothing, prompting the inevitable speculation that she may be pregnant with Dallas Cowboys boyfriend Tony Romo.
But the Dukes Of Hazzard star insisted that a baby is not the reason for her changing appetite.
Comments
comments