Jim Morrison, the star of "The Doors", died from a heroin overdose at a lavatory in a Paris club and not in his hotel room as is thought – according to the venue's former boss.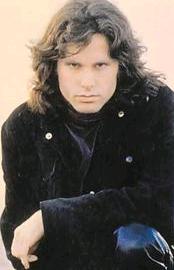 Sam Bernett who refutes the official cause of the rocker's death makes the sensational claims, which say he collapsed and died in his Paris apartment in 1971. He insisted that the singer's death was covered up to avoid police investigating the nightspot's drug activities.
He revealed, "The club was full of dealers. Jim disappeared to the lavatories at around 2am. Then, about half and hour later, a cloakroom attendant came up to me and told me someone was locked in a cubicle and wasn't coming out. It was then that I got a bouncer to smash the door down. I recognized the U.S. Army combat jacket and the riding boots, which he never took off. It was Jim Morrison.
He claimed that the singer was then hauled from the club to his hotel room by bouncers under the order from a representative of the club's owner Paul Pacini.
He added, "I was told 'We saw nothing, we heard nothing, we shut up! Ok? It's what we better do to avoid a scandal."
A spokesperson for France's Police National say they will consider the new evidence.
Comments
comments