Joe Jonas ought to lay off the drums in future.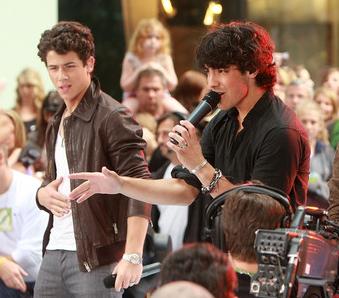 The teen singer managed to cause brother Nick a serious hand injury when he picked up a couple of sticks to try a few beats at a concert this weekend.
As his brother writhed in pain, Joe joked with the audience: "That's what happens when I try to drum," and offered his own hand for a, "free shot".
And the clearly shaken drummer got up and walked over to a guitarist to show him the damaged thumb while Joe diverted attention by reading banners in the Philadelphia crowd.
Finally Nick put on a leather jacket and swapped his drumsticks for a guitar as Joe said: "Your hand good? Let's do it."
The show must go on – but there can't have been much brotherly love backstage after the gig.
Comments
comments