In an interview with Seventeen magazine for its June 2009 issue, Joe Jonas names Johnny Depp as his favorite actor.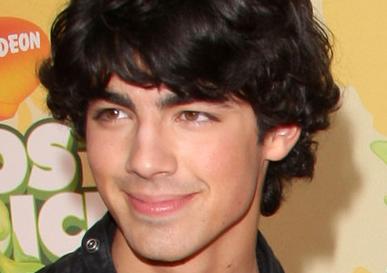 Gracing the cover of Seventeen magazine's June 2009 issue alongside his famous siblings of the Jonas Brothers, Joe Jonas mentions the name of Johnny Depp when he is asked about his favorite movie star. "He always incorporates music into what he does," he says when explaining the reason behind his admiration for the actor.
As for his favorite book, Joe says it's "The Alchemist". Considering his love for reading, the middle of the Jonas boys even reveals that he might want to "write a book one day", but won't mention what possible topic he will be dealing with.
Joe, moreover, also opens up about his feeling upon being targeted by former girlfriend Taylor Swift on her hit single "Forever and Always" for dumping her to be with his current girlfriend Camilla Belle. Of that matter, he tells Seventeen, "It's flattering," adding that "It's always nice to hear their side of the story."
In addition to Joe, brothers Kevin Jonas and Nick Jonas also address on some other issues, like teaming up with numerous artists and spending time together after performing on stage.
Comments
comments