Beside the axing of Matt Giraud, the result show of "American Idol" revealed a shocking upturn as Adam Lambert was placed on the bottom three.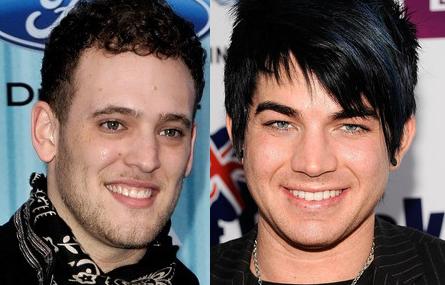 It was a surprising line up of the bottom three this week in "American Idol". Many have predicted that either Matt Giraud or Allison Iraheta will be the least voted but they only got one right. Matt was in the bottom three along with Kris Allen and surprisingly, fan and judges favorite, Adam Lambert.
Ryan Seacrest announced that there were 47 million votes cast on the Rat Pack night. Then later he started dividing the top 5 into two groups. Matt was grouped with Kris and Adam on right side of the stage while Allison and Danny Gokey stood on the left side. The host then announced that Matt's group belonged to the bottom three.
Kris was first to be declared safe, leaving Adam and Matt for the climax toward the end of the show. Seacrest finally said that Matt, who was saved by judges two weeks prior, is not in the top 4.
The result night on Wednesday, April 29 invited several guest performers including Jamie Foxx that became the mentor of the week. Others were Natalie Cole and former "Idol" champion Taylor Hicks.
Comments
comments