Joe Jonas, who previously split with country singer Taylor Swift, has been involved in love triangle with Camilla Belle and Robert Pattinson.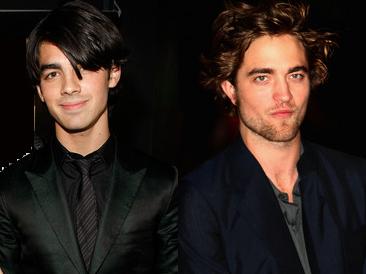 According to a report in Us Weekly, the vocalist of Jonas Brothers got jealous of the British heartthrob over the 22-year-old actress, who is rumored to be Joe's new girlfriend.
Joe Jonas was believed to be jealous of Robert after the "Twilight" leading man was spotted hanging out with Camilla. "One person who's likely not a Twilight fan? Joe Jonas. His current squeeze, actress Camilla Belle, 22, showed up at the vampire Flick's November 17 L.A. premiere to support her former flame Robert Pattinson, 22 – and partied with her ex at the Armand Hammer Museum," reports the magazine.
The report then claims that the duo met up at her Los Angeles home for lunch the next day. A source close to Camilla allegedly told the mag that the 19-year-old Jonas called her the next day, "He gave Camilla a guilt trip about it and even tried to make her jealous by telling her about all these girls that wanted to date him."
A source reportedly also revealed to the magazine that the couple split up in September because Robert "thought they were better as friends." But the source added that Camilla would take him back "at the drop of a hat."
Comments
comments