Perhaps there was no drama between the former flames Taylor Swift and Joe Jonas at Sunday night's American Music Awards on the part of 19-year-old member of Jonas Brothers.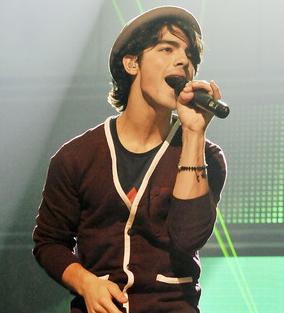 When asked if it "was at all weird" that Taylor Swift, whom Jonas dumped during a 27-second phone call in October, would be at the show, Jonas answered: "No, no, no."
The 19-year-old heartthrob continued: "It's all good."
Earlier this month, Taylor Swift, 18, admitted that Joe Jonas, 19, left her for actress Camilla Belle, who starred in his "Lovebug" video. But there are no hard feelings, according to Jonas.
Joe Jonas said again: "[It's] all good."
Taylor Swift, whose No. 1 album, Fearless, beat the Jonas Brothers' first week sales, downplayed any awkwardness with her former beau.
The Favorite Country Female Artist winner said: "I'm going to have a wonderful night. I'm so excited to be here, I'm so excited the album went number one… to be here and to be nominated and performing. This is going to be a fun night."
Comments
comments