It seems that Joe Jonas and Nick Jonas love to eat fast food. The members of Jonas Brothers were spotted carrying some takeout from McDonalds on Tuesday, March 10.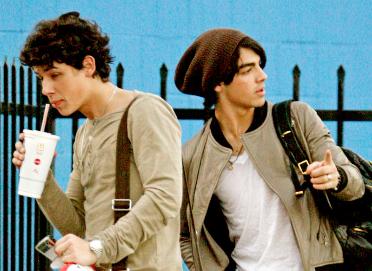 The 19-year-old hunk and the 16-year-old Jonas later headed into a studio in North Hollywood. However, their older brother Kevin Jonas was nowhere to be seen.
In related news, Jonas Brothers just announced their world tour dates. On their tour, the musical trio will be joined by "American Idol" alum Jordin Sparks and new band Honor Society.