John Mayer has jokingly suggested his romance with Jennifer Aniston is in trouble again because she took all the credit for baking a cake.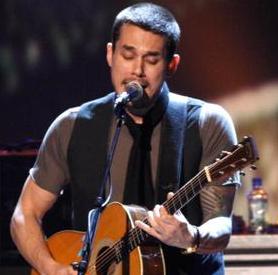 The actress recently appeared on Oprah Winfrey's talk show to promote her new movie "Marley & Me" and showed off photos of a patriotic cake she claimed she made for an election night party.
But John Mayer, who is a keen baker, insisted that the treat was a combined effort.
He revealed: "Jen and I made that cake together… She didn't really give me any credit for that cake. I was the architect on that cake. I put a lot of my time in designing that cake."
He continued: "I was a good man… shared the process. From mixing to frosting… (and she) took all the credit."
The rocker also joked that Jennifer Aniston's cake claims have sent the couple to counseling as he added: "There's some trouble but we're getting over it… We're having therapy everyday in Brentwood… and we're figuring this out because that was my time to shine on Oprah."
Comments
comments