Jamie Lynn Spears has undergone a secret fat-reducing cosmetic procedure, according to U.S. tabloid reports.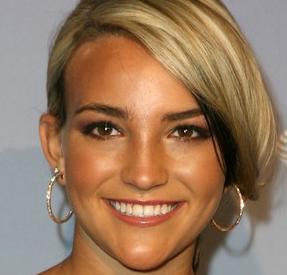 Both Star magazine and the National Enquirer allege 17-year-old Spears has had her tummy trimmed by soy-based injections that dissolve fat.
The Enquirer claimed the former star of "Zoey 101" underwent the procedure recently, at a clinic in Nevada; but Star claims Spears was actually treated in October 2007, shortly before she discovered she was pregnant with her daughter Maddie.
A source revealed: "Her mom, Lynne, approved the injections and went through tons of red tape to get the clinic to administer them to an underage patient. She had no idea she was pregnant."
Surgery experts claim the teenager put her unborn daughter's health at risk, if the rumors are true.
Dr. Gary Burton declared: "Any form of liposuction is dangerous and should not be performed on a pregnant woman. It poses serious health risks to the fetus."
A representative for Spears has refused to comment on the reports.