John Mayer insisted that his love for Jennifer Aniston comes "from the heart."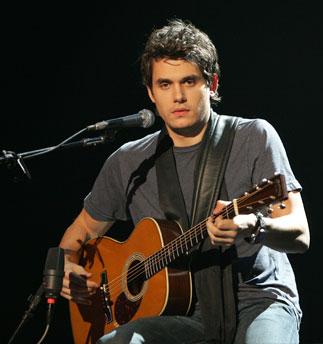 The singer, who began dating the former "Friends" beauty in April, refused to elaborate on his romance with Jennifer but did say it was genuine.
He revealed, "All I can tell you is that I have made every decision in my life with complete authenticity. My feet are firmly on the ground. If you do things from the heart, it feels awesome."
Before John [Mayer] began dating Jennifer [Aniston], he was in a relationship with actress Minka Kelly, but ended it as soon as he fell for the Hollywood star.
Minka's friend revealed, "Minka received a call from John prior to the story breaking about his relationship with Jennifer. He apologized to Minka, saying, 'Sorry, but I'm really in love.'"
The friend added, "But Minka found this interesting as during his relationship with her, John mentioned, 'I don't really get this Jennifer Aniston thing.'"
Jennifer [Aniston] recently introduced John to her to best friend Courteney Cox Arquette, signifying the seriousness of the relationship. The couple dined with Courteney and her husband David Arquette.
Comments
comments