John Travolta and his wife Kelly Preston were preparing Tuesday for a Scientology funeral for their 16-year-old son Jett, who died Friday after suffering a seizure while on holiday in the Bahamas.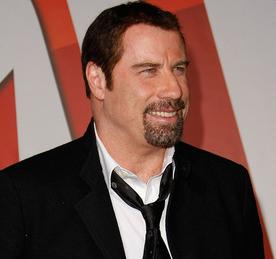 The couple flew on their private jet to their Florida home, with the ashes of their teenage son. An autopsy conducted earlier in the day found that Jett had died by 'seizure disorder.'
They landed late Monday night at their luxurious home in an exclusive aviation community that features a private runway large enough for commercial jetliners and private taxiways to each home.
As foul play was ruled out, the body was released immediately to the Travolta family for cremation.
The Travoltas said that Jett suffered from a rare disease called Kawasaki Syndrome, but several reports also say that he was autistic.
According to CNN, the funeral is planned for Thursday. Celebrities such as Tom Cruise and Oprah Winfrey are expected to attend.
Comments
comments