John Travolta claims his famous dance with the late Princess Diana saved his career. The 'Saturday Night Fever' star admits his roles were few and far between until images of him and the princess swirling around a ballroom in 1985 were shown around the world.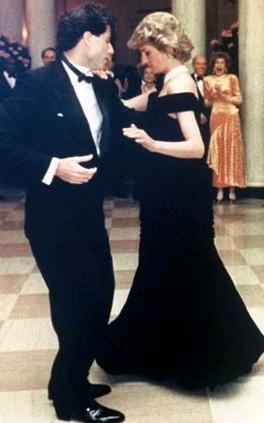 The actor is quoted by Britain's Daily Mirror newspaper as saying: "That was an amazing moment because I was having a dip in my career and no-one was interested in me."
The actor also revealed, "Suddenly I was the only thing that mattered in America to Princess Diana and I was reborn. I was like, 'Wow! I matter to someone again.' I was on the cover of every newspaper and magazine in the world and someone as significant as Princess Diana reminded everyone of me. It was a wonderfully special moment of her fulfilling a dream and giving me a new value."
The dance took place at the White House after First Lady Nancy Reagan – the wife of then US President Ronald Reagan – took John aside and told him Diana wanted a dance.
He then plucked up the courage to ask her to dance as the guests at the glittering gala looked on. He said, "I looked her in the eye and said, 'We're good. I can do this.' "
Since his dance with Princess Diana, who was tragically killed in a Paris car crash in 1997, the 53-year-old actor's career has soared.
Comments
comments