In a move sure to please his kids, Johnny Depp will be guest-starring on a special SpongeBob SquarePants episode on April 17 on Nickelodeon, called "SpongeBob vs. the Big One."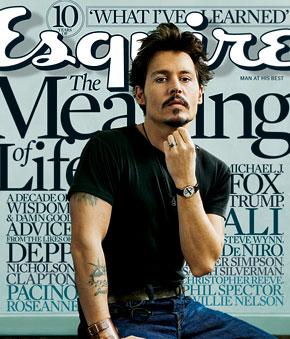 The quirky actor will lend his voice to an "enigmatic surf guru," Jack Kahuna Laguna, in the episode. This special episode is part of a year-long celebration of SpongeBob's 10th Anniversary.
SpongeBob and his friends Patrick and Squidward, along with boss Mr. Krabs, are swept away by a giant wave. SpongeBob and pals are separated from Mr. Krabs and end up on a remote tropical island, their only chance of survival to learn how to surf from Jack Kahuna Laguna.
No word on whether or not Johnny practiced his surfing skills to prepare for his role.
Comments
comments