Compared to David Beckham, Zac Efron says he thinks the comparison is funny, yet openly admits that he loves the way the famous soccer star dresses.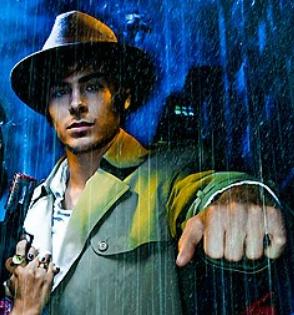 "It's funny," says "High School Musical" leading actor Zac Efron about him and actress girlfriend Vanessa Hudgens being compared to high profile couple, David Beckham and Victoria Adams. "I just can't believe it," he adds.
Speaking of the soccer stud, Zac has nothing but praise for him. "I totally love the way David dresses," the 21-year-old star admits. "Vanessa and I would love to be like the U.S. David and Victoria Beckham," he continues.
Zac Efron and Vanessa Hudgens are said to have been dating since 2006. Embarking on a real-life love relationship, they are often paired as on-screen lovers as well. Both of them were last seen starring together in 2008 "High School Musical 3: Senior Year".
Meanwhile, Zac Efron and Vanessa Hudgens shoot a hilarious video on Tuesday (March 31) at a mansion in Los Feliz, Calif., for Will Ferrell's comedy site.
Zac, 21, was seen walking around shirtless with a towel at a pool party.
Comments
comments