Johnny Depp, a star of the "Pirates of Caribbean" said, "[Kate] Moss And [Pete] Doherty Are Great Together".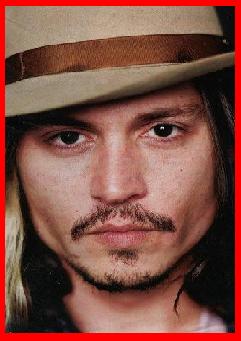 The actor has urged the British press to stop hounding his former girlfriend Kate Moss and her fiancé Pete Doherty.
Johnny Depp, who dated the supermodel in the mid-1990s, admitted he wasn't a good influence on her, but insists she and Babyshambles singer are a good match.
The 43-year-old actor revealed, "I was not good for Kate. But she's a strong girl and a great girl and very smart. The actor added, "Dragging her through the mud like that – they (the newspapers) are weird and two-faced. Let her be! I have never met Pete Doherty, but I think he has talent and he and Kate could be great together. She's got a great brain on her and she's a great mummy."