Hollywood actor Johnny Depp was believed to earn £32 million to star in the fourth Pirates Of The Caribbean movie.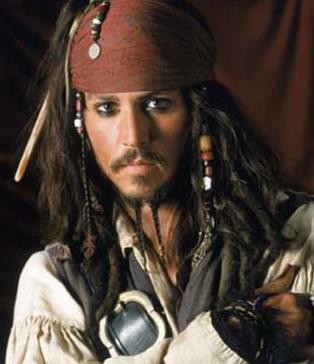 The record payout to reprise the role of rogue Jack Sparrow eclipses Tom Hanks' £29million for the Da Vinci Code sequel "Angels And Demons".
A source revealed: "It's a lot of swag but they just can't make another without Sparrow."
But British Orlando Bloom and Keira Knightley are unlikely to return. The first three Pirates films earned Disney £1.52billion.
Disney has previously confirmed that Hollywood heartthrob Johnny Depp will buckle on his swash again for a fourth installment of the Pirates Of The Caribbean franchise.
Johnny Depp took to the stage at the Disney studios to announce his new roles dressed as Captain Jack while wearing a Lone Ranger mask.
Comments
comments